Guess who got her first official library card, and is so excited about it?!!  That's right – Aria!  My big first grader. My reading-way-above-her-grade-level first grader.  The girl who wakes up reading a book and goes to bed reading a book.  It's about time I take this girl to the library, right?  Well, actually she has been to the library quite a few times, but now as a first grade six-year-old I know she is responsible enough to check out books from the library and keep good care of them at home.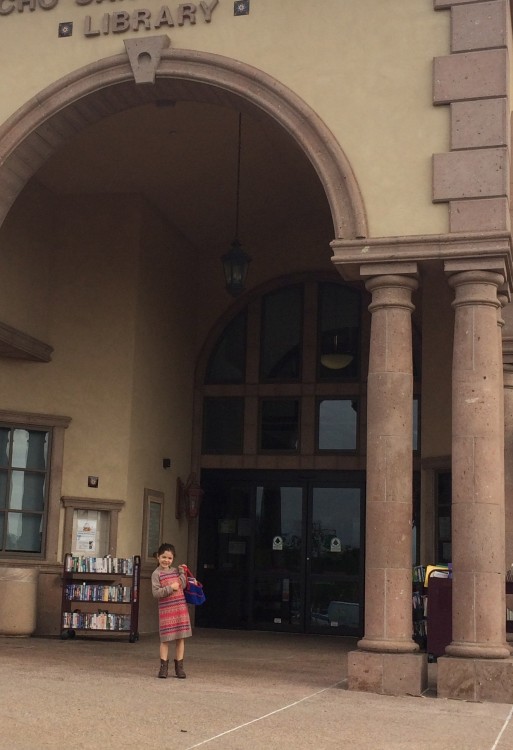 I always I get excited when one of my kids gets their first library card.  To me it's one of the first steps to a lifetime of loving books.  Well, that is my hope, anyway, for all of my kids.  To actually enjoy reading.   To love it so much that they will choose reading a book over watching tv or video games.  So far I have a few avid readers out of the bunch.  I know that Aria is going to be one, too.  Because this girl loves to read!
We go to the library twice a month.  The first thing Aria does is spend about 15 minutes selecting 12 books — six to read during the library visit and six for check out to read later at home.She doesn't ask for my help or my opinion on the books she is selecting.  The girl knows her stuff.  If she sits down to read a book and after the first page she doesn't understand the words, she then gets up and selects another book.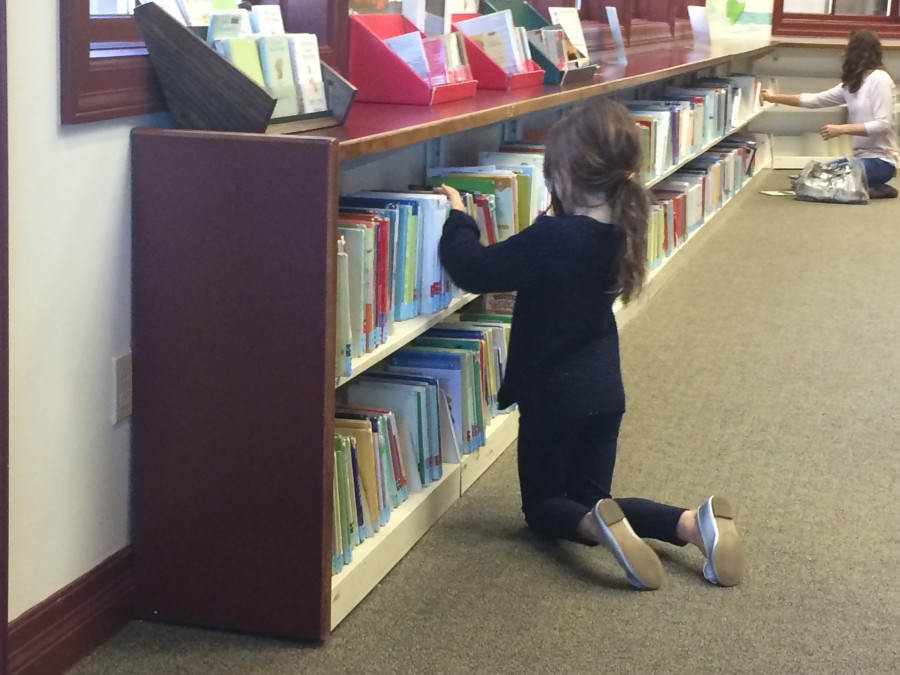 She stays in the children's section and she mostly reads picture books during the library visit, but for check out she selects two chapter books (right now she is reading The Magical Animal Fairies series )  and four picture books.  She says she selects the picture books "to read to Aiden" but I know she enjoys these books, too.  What six year old doesn't like pictures to go with the story?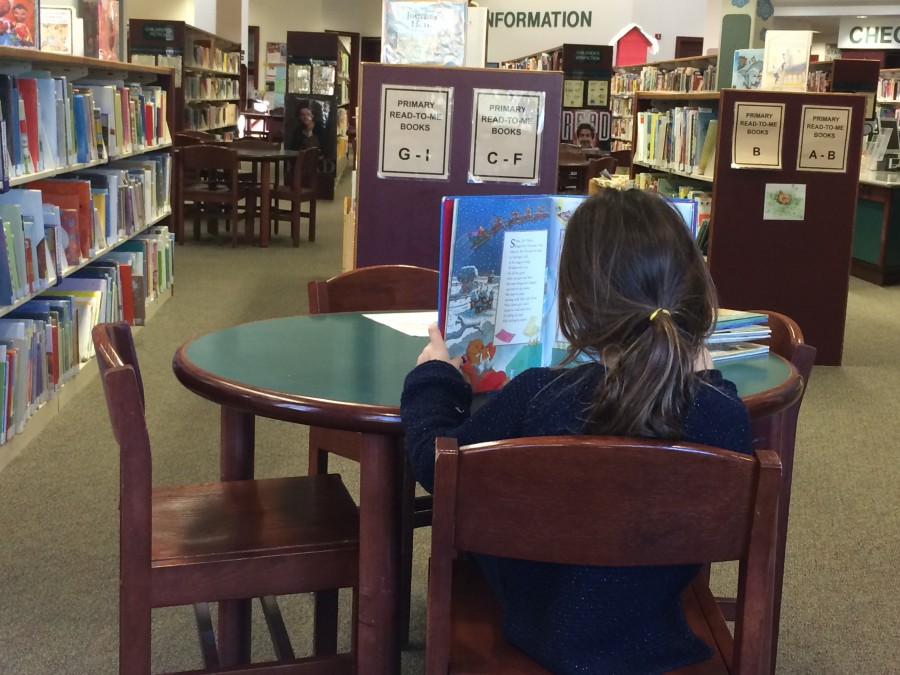 So far so good with returning the books on time (in the past I've been known to accumulate a few late charges) and Aria has not misplaced a library book yet, even though Aiden is always running away with one of her books. No matter where she hides them, he manages to find them.  But she gets then back.  All six are always returned to the library, and six more checked out.
I enjoy our library days, too.  It's a time for me to catch up on my reading, sort through paperwork, or pay a few bills.  Sometimes I sit and read with Aria, but she usually likes reading on her own.  Which is fine by me.  We read aloud together at home, and I guess at the library she likes to read independently – it  probably makes her feel like a "big girl"