*this post is sponsored by Basic Invite
Well, it's official. My youngest daughter's childhood is half-way over. That's right. Aria is now nine years old. Nine! How did that creep up on me? Seems like only yesterday that I was potty training this one.
The 9th birthday is always a special one in my heart because it means they have lived out half of their childhood and that they are half-way to being an adult. I don't think it gets any more bittersweet than that.
Since Aria's birthday falls smack in the middle of summer (I love summer birthdays!) of course a backyard pool party is the only way to go!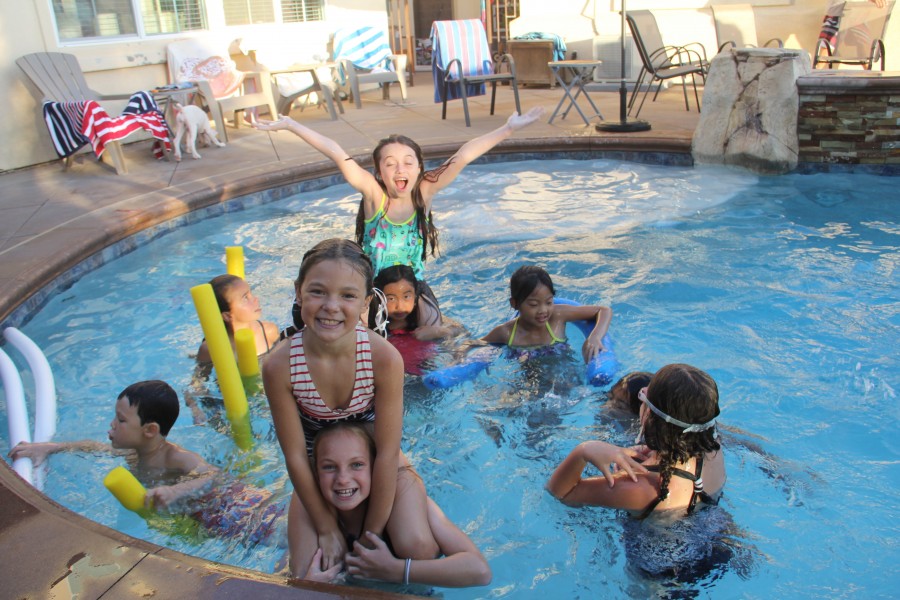 She enjoyed her special day with a few of her very best friends, and of course her little brother Aiden stuck around for the festivities. That kid can't pass up a chance to party. Or swim. Or have cake.
It was a fun celebration, and Aria got a lot of nice gifts from her friends, all of whom needed to be individually thanked. Now, call me old fashioned, but I always have my kids hand write their thank you's each year. Even if they open gifts during the party and are able to verbally say "thank you" to the gift giver, I still think it's a thoughtful gesture to take the time to write a small little note of appreciation and put it in the mail. That is how I was raised, and that's how I'm raising my own children. And since our rule is that no one plays with any birthday gift or spends any birthday money until the thank you's have been sent out, my kids are usually pretty quick to write their thank you's and get them into the mailbox!
For Aria's  thank you cards   this year, I did a little something different. I used a company called Basic Invite to make a custom card. Via their website, I uploaded my two most favorite photos from her party and made them into a card; one photo on the front,  the other on the back. The inside is blank for her to write her personal note.
I love how they turned out!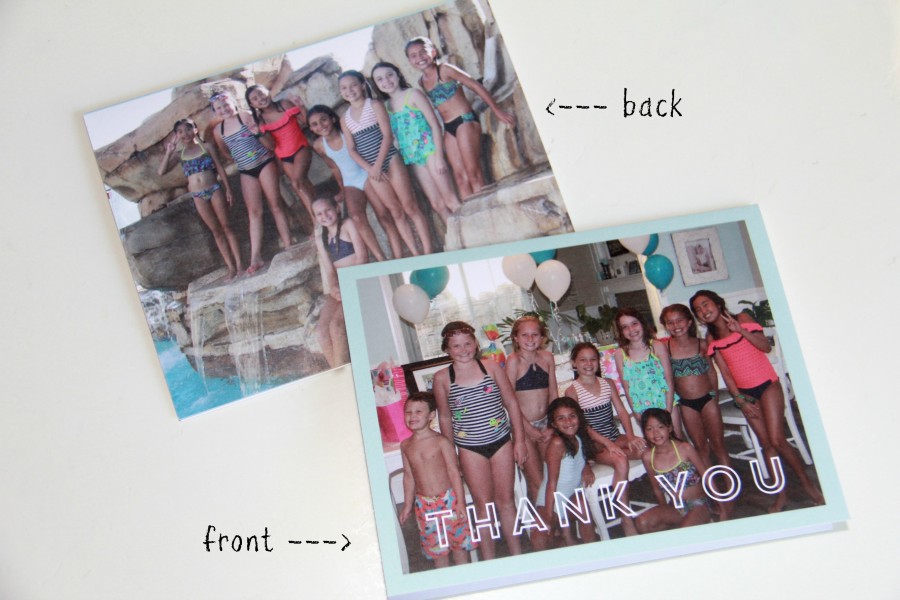 Notice how the border color on the front matches perfectly to my wall color in the background of the photo?  That was no coincidence. I was able to do that because Basic Invite allows customers almost unlimited color options with instant previews online. Once you select a design you can change the color of each element on the card to over 180 different color options so you can make sure the card is exactly how you want it down to the littlest detail. The scrapbooker inside of me had way too much fun with that feature, let me tell you! Also, customers can choose from over 40 different envelope colors. Forty! And a bonus: all of their envelopes are peel and seal, which is so much better than having to lick envelopes! (a fun little fact about me: I mailed out 150 wedding invitations for my own wedding and had to lick each envelope to seal it shut. Twenty-five years later and I probably still have the toxins from that glue floating around inside of me! Ugh!)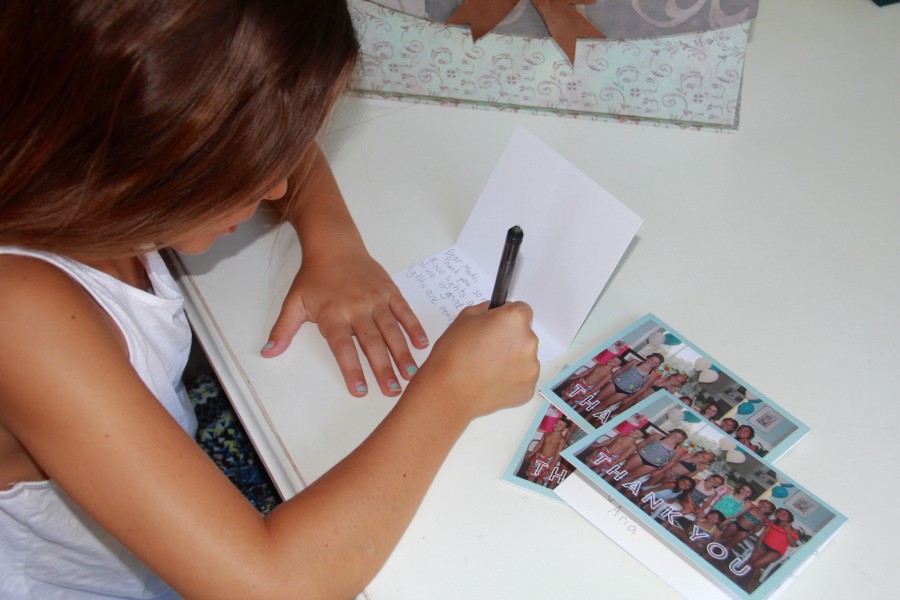 Another feature that I love is that Basic Invite allows customers the ability to order a printed sample before they ever have to place their final order!  This way they can see exactly how it will print as well as the paper quality before they order a larger quantity. How awesome is that?! 
You can create any kind of card or invitation with Basic Invite. They have a card for almost every major life moment including weddings, showers, birth announcements, first birthdays, graduations and more.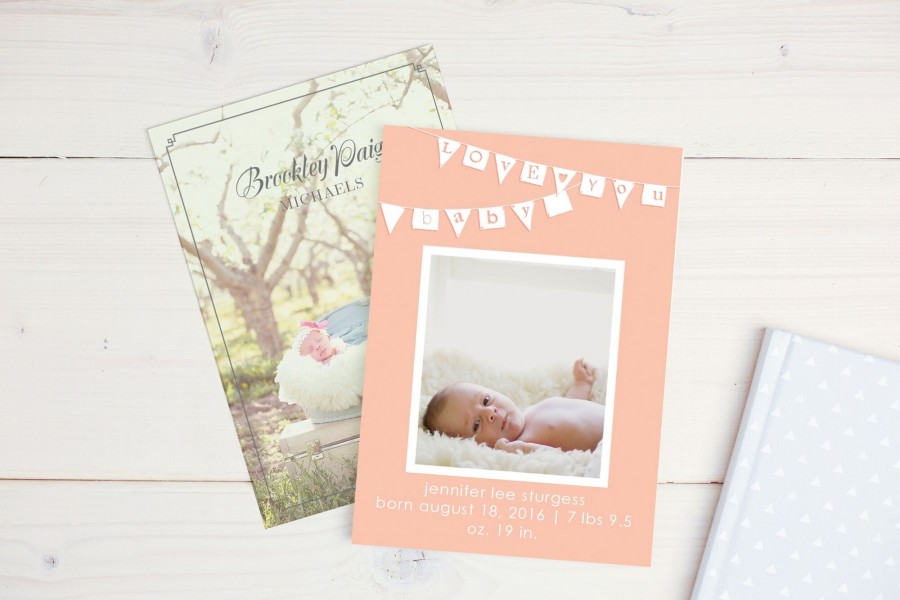 I really enjoyed creating Aria's thank you cards with Basic Invite. I know I'll be creating more of our family cards and invitations with them again soon!
What important event do you have coming up?  Right now Basic Invite is offering 15% off everything site wide  ~ just use the code 15FF51 
A great way to keep up with Basic Invite and to see all their creative possibilities is to follow them on their social media channels:  Facebook  Pinterest  Instagram  & Twitter