Playing at a park has got to be one of the best things about being a kid. The sand, the swings, the slides -so much fun. But for us parents? Not so much. So today I'm going to share with you some ways that I make our park adventures fun for the kids and for me.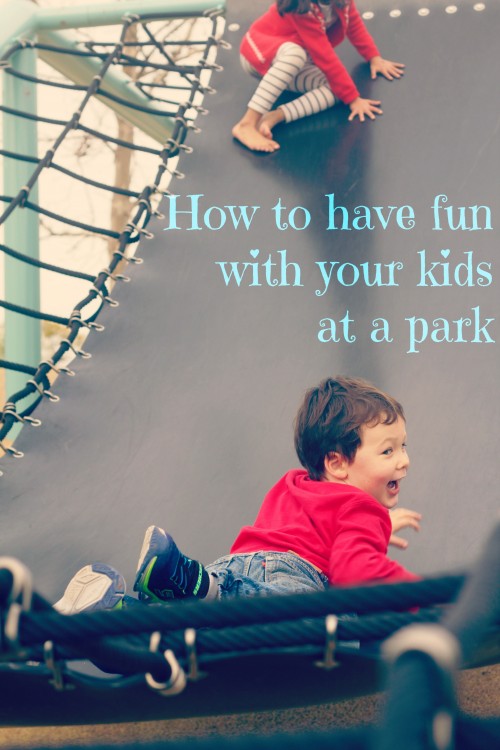 Visit New Parks Going to the same park all the time can really get boring, so one of my favorite things to do with my kids is what we like to call "New Park Hunting." We will drive around in search of a park that we have never been to before. Sometimes this takes us a mile or two out of our neighborhood, and other times it might take us about 30 minutes out of our area. Sometimes we find new parks easily simply by driving around, and other times we might have to do an internet search to find a park we haven't been to before.
On this particular day, we did an internet search and found a park called Tree House Park.  It was about a 30 minute drive from our house. It was listed as a private community park so I wasn't sure we could get in. But I'm a risk taker, so we gambled and drove the 30 minutes. Once we got there we found that there were no gates keeping us out, so in we went!
These are the five that came along for the adventure.
I thought it would be fun to keep track of all the parks we visited with a rating system of sorts. That way we will know which parks are worth revisiting and which parks just didn't do it for us. And since memories sometimes fail us, the best way to do this is by writing it down. So I made this form that we fill out after each visit to a new park: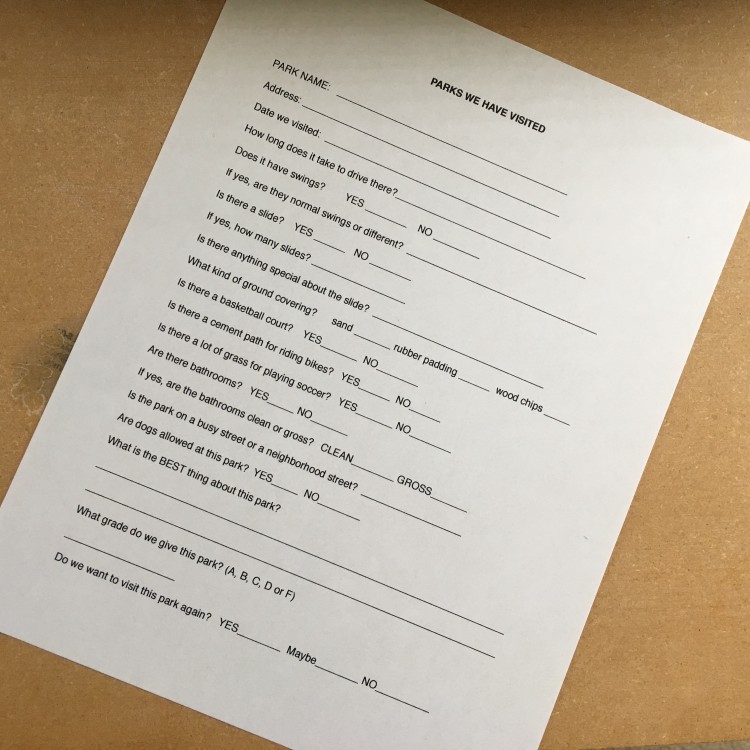 The kids really have fun filling out our "Parks We Have Visited" forms.  And of course I have a binder that I keep the forms in. It's called our "Parks We Have Visited" binder, of course. What, doesn't your family have one? You think I'm crazy, don't you. That's okay. Crazy can be fun sometimes. Just ask my kids!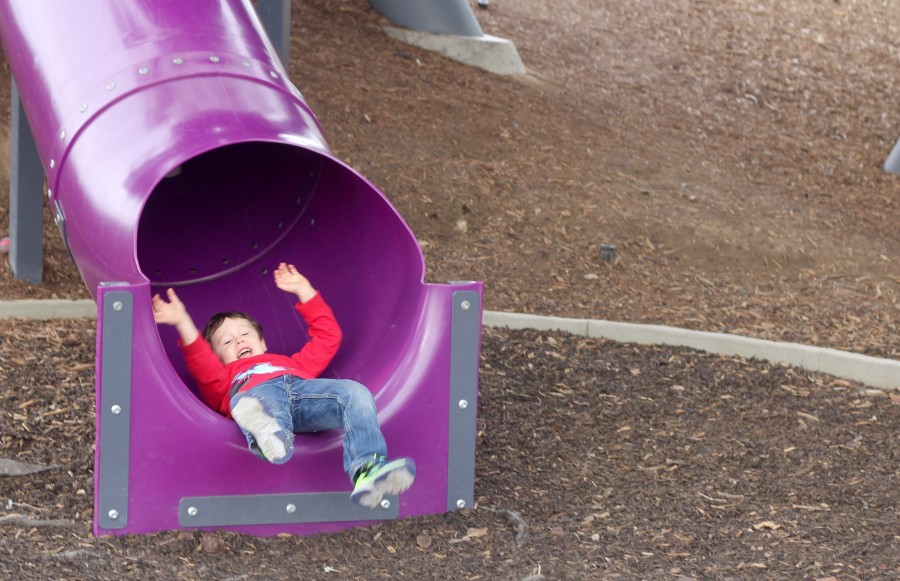 FOOD  Our worst days at a park are the times that I forgot to bring food with us. Food is important. Kids get hungry, and then they get cranky. And cranky kids don't work when you are at a park. So be sure to pack food for even the shortest stay at a park. Think you'll only be there for 10 minutes? Bring food. Because you might plan a short stay, but then you'll get to talking to another mom and before you know it you've been there an hour and the kids are whining that they're hungry. Bring food!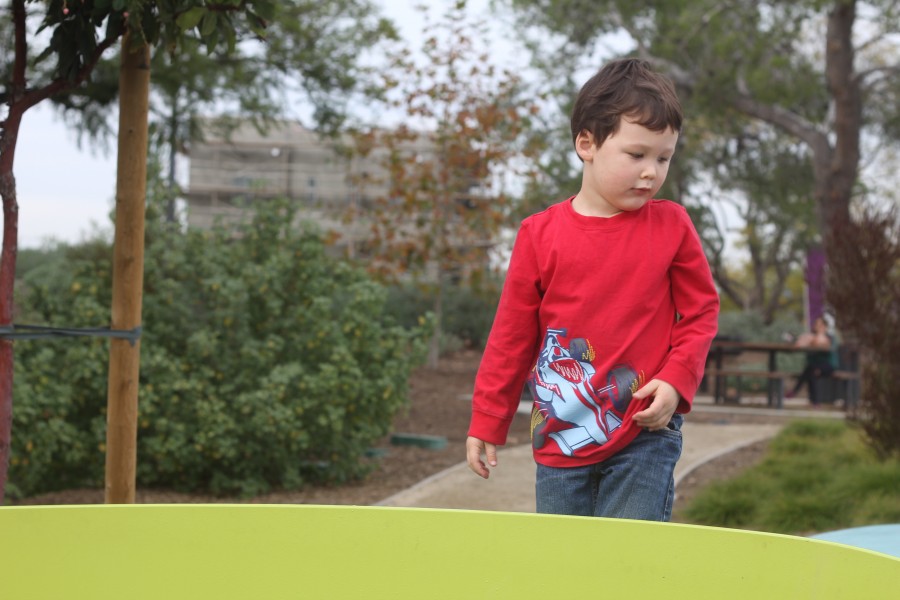 TAKE PHOTOS  Some of the best photos taken of my kids were taken at a park. Even if it's only with your cell phone camera, take some pictures. Don't just get the kids smiling at you, but get candid shots, too.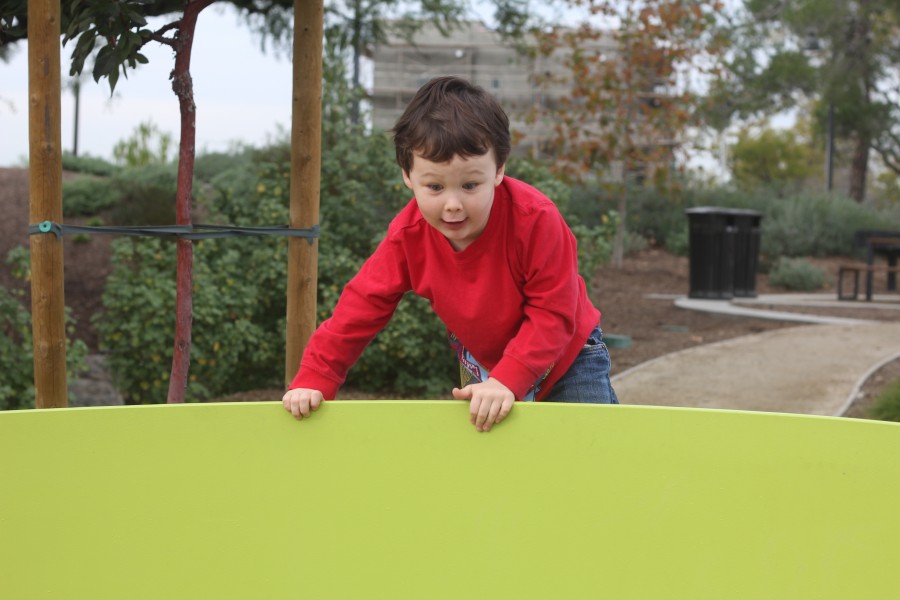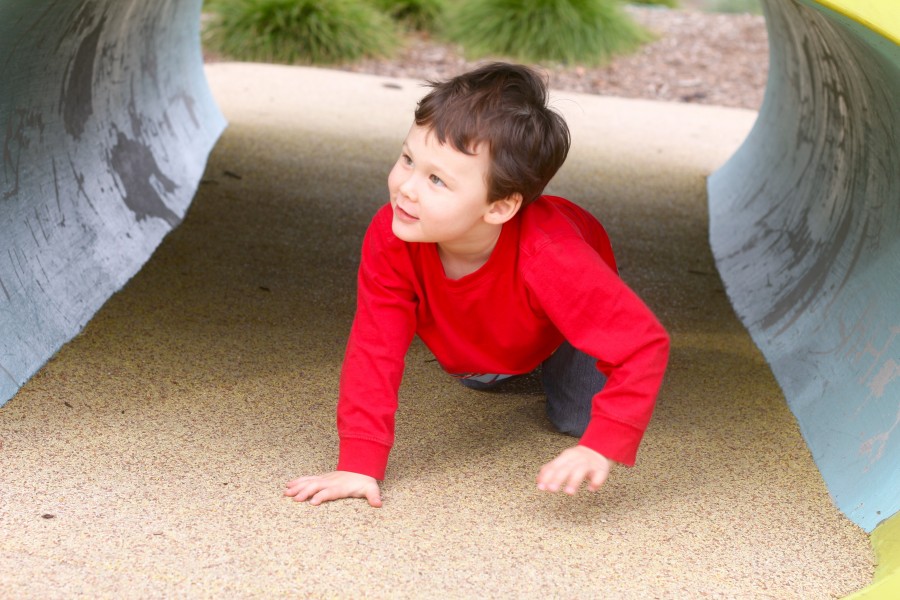 VIDEO MONTAGE  In addition to taking photos, take some short videos, too. Take about seven 20-30 second videos of the kids doing different things – running, climbing, playing in the sand, laughing together — and then when you get home or whenever you have the time, upload those short videos to a movie making app and make a short video montage of your day, complete with a favorite song playing in the background.  Even if it's just a quick two-minute video, it will capture the day in a fun way. I use iMovie for this, and it only takes a few minutes!
TIME OUTS Even though we are at a park and all should be fun & games, on occasion one or two of my kids will be trouble makers. You think just because you are in a public park that you can't discipline? You are wrong. Stick that kid in a timeout. Keep your cool because you know people are watching, haha. But yeah, on this day my sweet Andrew was being less than kind to a sibling. So, into timeout he went.
CREATE CHALLENGES  Another fun thing I do at the park is create obstacle courses for them to run though. I don't really "create" them per se, but I find what's already there at the park and make one up. So for instance, at this park I walked them through the course: up the tree house stairs, down the tree house slide, across the monkey bars, over the bench, up the rope ladder, down the trampoline slide, across the monkey bars again, run three times around the swings, balance-walk on the short wall, jump down and run back as fast as you can to where we started to the finish line! We give the younger kids a head start, and then I time the older ones. This keeps it interesting, and it also tires them out, which is a perk!
GIVE THE PARK A FUN NIC-NAME   If a park doesn't have a specific name then me and the kids will take something usual about the park and use that for the park's nic-name — like, if this park wasn't already called Tree House Park then we might have named it "Spider Swing Park" because of these cool swings. Some of our favorite parks: The Red Park (all the park's equipment is red) and Rock Climbing Park (has a really neat rock wall)  and Bumble Bee Park (yeah, that one wasn't too fun – all the bushes had bees in them!) and Pirate Ship Park.
CELL PHONES  Okay, I'm going to touch on this topic just for a second. Cell phones. How many times have you been to a park only to find that a mom is sitting on a bench by herself playing on her cell phone? and you think, come on lady, play with your kids, not your phone. Well, I'm going to tell you to just stop that judgment right now. I do play with my kids when we are at a park, but I also take a little time out just for me. At home it's kids, kids, kids, kids…and more kids. And laundry. But at a park? At a park my kids are having fun, they are entertained and busy and for once in the flip'n day they aren't all over me!  So yes I'm going to use this park-time for a little bit of me-time. I'm allowed.
I have been going to parks with my kids for the past 25 years, and Aiden is only three years old, so my going-to-the-park days are far from over. I can honestly say that I look forward to each park visit, and the day my kids don't want to play at parks anymore will be a sad day for me. I know that day will come eventually, so I do not take one single day at the park for granted!
What fun things do you do at the park with your kids? I'd love to hear some new ideas!
********
linking up today with That Friday Linky