Last night Aiden was lying next to me in bed ready to go to sleep.  The lights were off, and it was quiet. He curled up into me and started to pat my stomach with his hand.  This reminded me of our time together during my pregnancy with Aaron.  It's been more than five months now.  I've been curious to know what Aiden remembers about that time, so I took this opportunity to ask him.
"Do you remember when Baby Aaron was in my tummy?  And he used to kick, and you would feel him when you put your hand on my tummy?"  
Aiden sat up and started to wiggle his body and kick his legs.  "And he would do like this…" he said, demonstrating what (in his mind) Aaron must have looked like in the womb on a very active day.
"That's right!"  I laughed.  "He was a little wiggle worm, wasn't he?" 
He nodded his head.
I asked, "Where is Baby Aaron now?"
I watched as his facial expression changed from silly to serious.
"Baby Aaron….at the doctors."  he said, his brows knitted together in thought.
When I came home from the hospital after Aaron had passed, Aiden thought we left Aaron there. Every day he would say to me, "Go get him, mommy.  Baby Aaron at the doctors.  Go get him!"  It just about broke my heart to hear him say that.  As the weeks passed, he would say this less and less…until he finally stopped.  I think that broke my heart more, the day he gave up and stopped asking for his brother.
"Well, he was at the hospital, yes.  But then he died and now he's in Heaven.  Remember?"  I must have told him this a hundred times before.
"With Jesus?" he asked.
"Yes, with Jesus."
Having a sibling pass away is hard on any child, but at least older children can understand why and how it happened.  With a two-and-a-half year old, explaining death can get tricky.  Aiden is not so young that he isn't aware that his brother is no longer here,  but yet he's not quite old enough to fully understand it, either.
He flopped back down and curled up into me once again, this time resting his head on my chest and leaving my stomach alone.
"But I still love him."  he said.
Oh!  To hear him say that.  My heart burst with joy and then shattered into a zillion painful pieces right afterwards.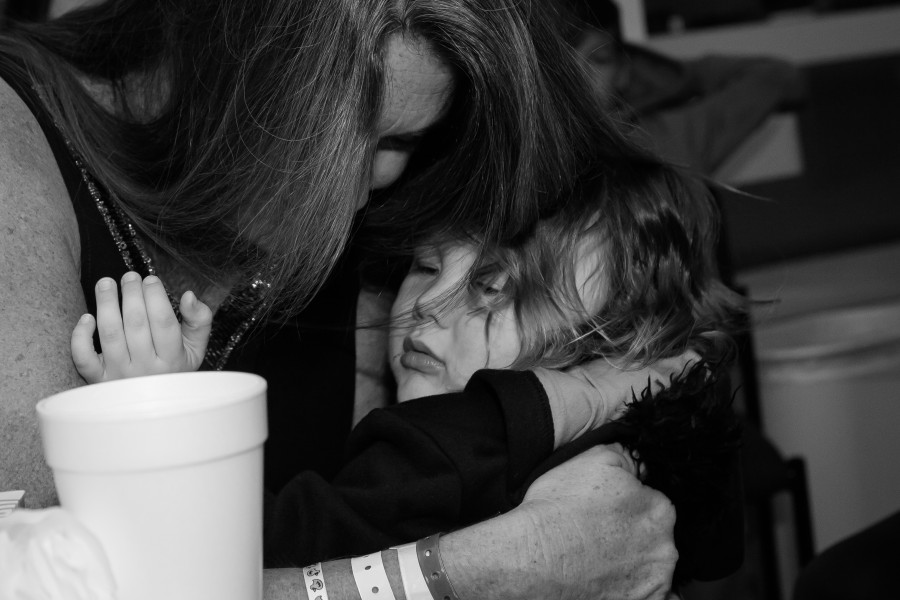 "I still love him, too."  I said.   
And our conversation ended at that, because the lump in my throat was way too big to allow more words to escape.
You can read more about Baby Aaron's story here and here