The other day I brought some cabinets home from IKEA.  Well, you know how that goes.  They needed to be assembled, and my husband wasn't home to do it. So I looked around the house to see who could build these things for me.  I asked my 16 year old son if he would build them for me. He gave me a look that told me he would, but he'd rather not. Next I asked my 13 year old son, and he flat out told me no. Finally I asked my 10 year old son, who looked at me as if I were crazy for asking him to take on such a project. "Mom!" he said, "I'm too young to do that! I don't know how to build anything!"
"Well, you need to learn sometime. Come on, I'll help you." I said.
"I don't wanna." he said.  So, I began building the darn things myself, in the living room, where I was hoping that everyone would see my struggle and feel sorry for me. Maybe then one of my sons would take over for me, out of love (and pity).
Didn't happen.
You know what did happen? My 8 year old daughter passed by on the way to the kitchen and said "Hey, mom. What are you doing?"
"I'm building the stuff I bought at IKEA," I answered. "I was hoping that one of your bothers would step up and build them for me, but nope. I'm going to have to do it myself."
"Can I help?" she asked, eagerly.
I looked up from the instructions manual.  "Really? You want to do this?"
"Yes!" she said.
I thought for a moment. It never occurred to me to ask one of my daughters. How sexist of me! Well, why not her? Aria is only 8 years old, but I was sure she could be of some help.  So I started reading the instructions, and she got busy separating all the pieces and putting them into piles, as well as sorting all the hardware. Soon we were ready to start putting them together.
At first I directed her on what goes where, and how to screw the screws in, and what needs hammering.  And finally we had one drawer built!  Then Aria asked if she could do the next drawer by herself. As in, without my help.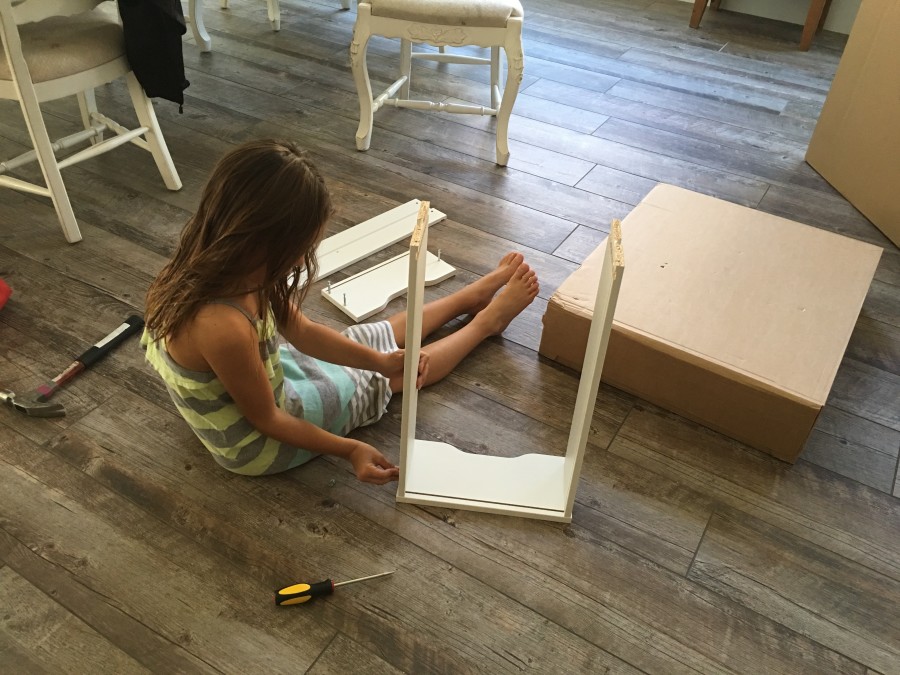 So I let her, but I stood by and watched just in case she needed more direction. But she didn't need me. She put a drawer together without my help. I was impressed!
I told her to go ahead and build all the drawers and then to call me when she was done so that I could help build the cabinet that the drawers go into. I left and went into the kitchen to start dinner. And she built all the drawers.
But instead of calling me back like I told her to, she got busy building the cabinet herself. I came back into the room and saw that she was partially finished with the cabinet.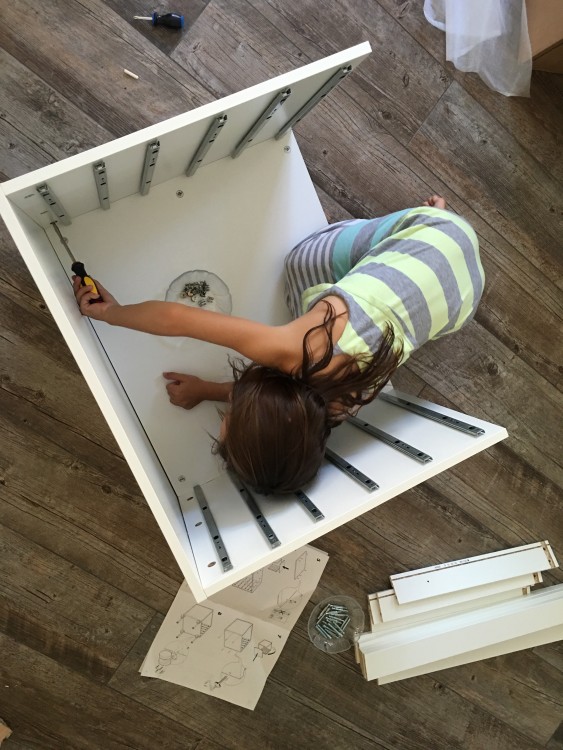 She was not only building this thing by herself, but she was enjoying the process!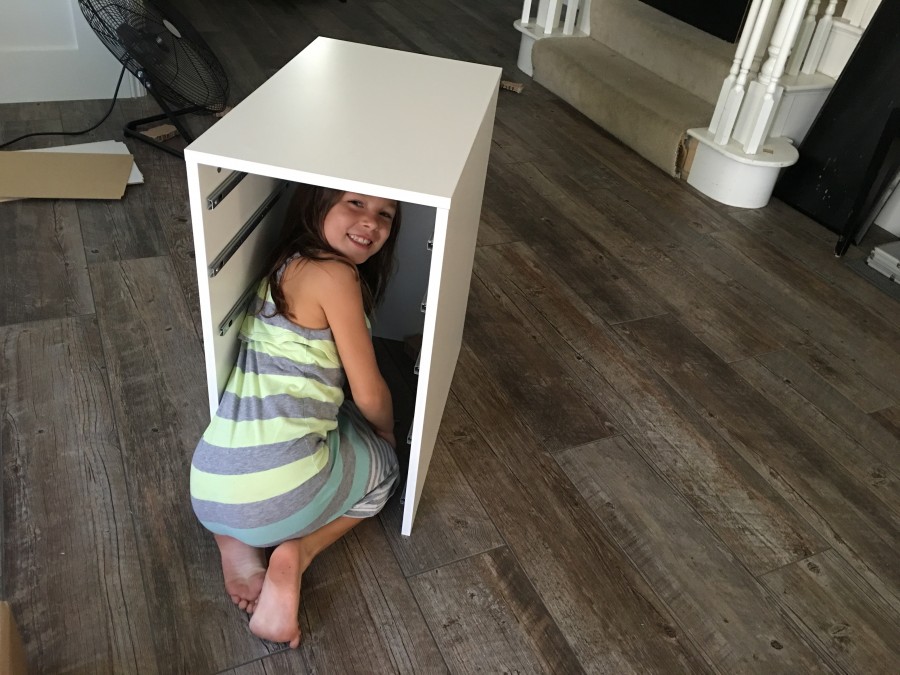 It took her two hours to put these two cabinets together, but she enjoyed every minute of it. And when she finished, she was so proud of herself! I was proud of her, too, and now I know who I will be asking to build all my future IKEA purchases from now on.  Forget the boys – my girl has got this!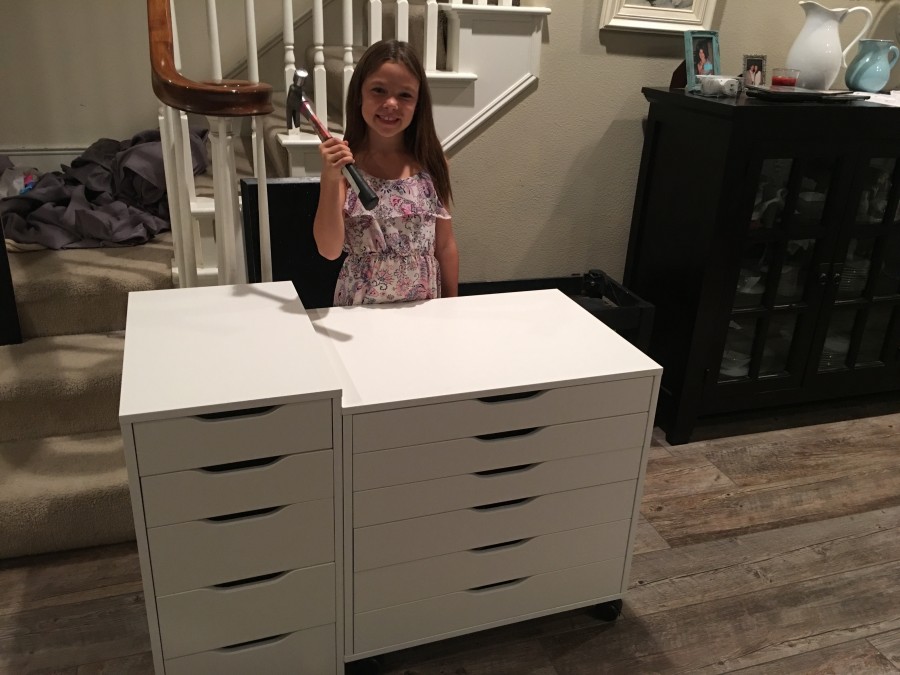 I think someone might be getting her own tool set from Santa this year!