You know who is super easy and super fun to shop for?  A three year old!!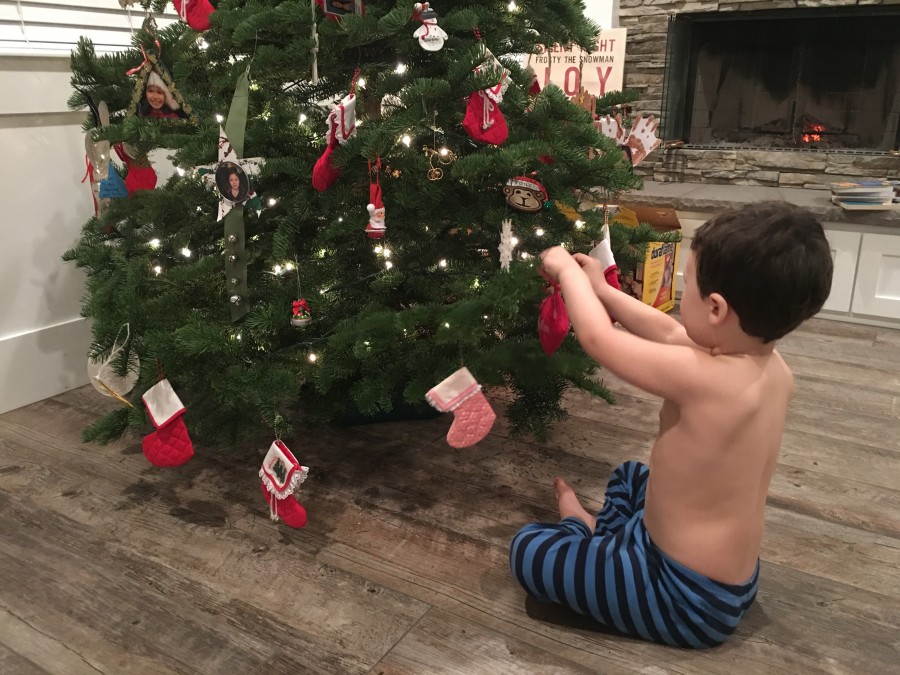 Aiden is at the age where I know what he wants for Christmas because he wants anything and everything that he sees. Here is what it's like walking by the toy section in Target with Aiden:
"Mom! You see that car?!!  I want that car!"  
"Mom! See that Ninjago guy? I want that Ninjago guy!"  
"Mom! Look at that Monster Truck! I want that Monster Truck!"
And I don't even have to make a list for him to remember what he wants for Christmas, because he literally wants everything for Christmas.  Like I said, easy! But of course we cannot buy him everything he wants, so I need to be choosy when I buy for him. I want to pick the things that I know will hold his interest for a while, not something he will unwrap and say, "Yay!" but then toss it aside and never play with it. I also want things that are easy to store and can be put away and taken down by me, so as to control the clutter in his (very small) bedroom.
So here are a few things that I know are going to make great gifts for this three year old of mine.
(affiliate links used)
Bend A Path Glow-in-the-Dark Car and Track Set by Flipo — okay, this toy is cool for many reasons. First of all, Hello! glow-in-the- dark! That is really going to thrill my little guy. Because glow-in-the-dark things are fascinating to a three year old. These are detachable, bendable tracks that glow, people. They glow! And it comes with two vehicles that also glow and light up. 
Magic Tracks 

— this is the same thing but just a different brand. I haven't made up my mind which one to get him. This one only comes with one vehicle, but the track is longer. This is the "as seen on tv" version. The above "Bend a Path" is the less expensive knock-off, I believe. 
Road Rippers Light & Sound 10″ monster truck 

— Aiden saw this monster truck at a park the other day and I swear I thought he was going to lose his mind. It was all I could do to pull him away from it (it belonged to another little boy who was sharing so nicely) so I am quite sure Santa will have this toy in his bag for Aiden this Christmas Eve!
12 pull-back stocking stuffers monster trucks 

— these are the perfect size to slip into Aiden's Christmas stocking, and I love that they are the "pull-back" kind of propulsion (yay! no batteries required!) The perfect stocking stuffers!
22″ remote control monster truck hauler

— this comes with two mini-monster trucks that fit into the hauler. Because this is a remote control toy, the age recommendation is for ages 4-16, but I know with a little bit of instruction and example from his older siblings, Aiden will soon get the hang of it. He loves remote control cars, so combine the remote control aspect of this with the monster trucks and this is definitely going to make him smile on Christmas morning.
Leap Frog Scribble & Write 

— I'm a huge fan of Leap Frog, and this Scribble & Write computer is perfect for a 3 or 4 year old who is just starting to learn how to write letters. Aiden is at the perfect age for this!
Mr. Mouth game 

— raise your hand if you had this game when you were little — I did! I loved playing Mr. Mouth! My little sister and I would play this game for hours.  Seriously. Best game ever for little kids. I can already see Aiden playing this with Andrew and Aria. Battery operated, and there are little parts (so definitely not for under age 3)  Mr. Mouth is a classic!
Dinosaur stamp set by Melissa & Doug 

— Aiden is still very much into dinosaurs. I want to fuel his interest in these prehistoric animals without adding more dino figures to the household (he has so many of them!) so I'm glad I found these dinosaur rubber stamps! Aiden is at the age where he can sit still long enough to color, so I figure he can learn to use rubber stamps. I'll just have to watch him so he doesn't stamp them all over my walls. Because yeah, I can see him doing that.
So those are a few ideas I have for my three-year old this holiday season, and all can be ordered online via Amazon prime. It just doesn't get any easier than that! He is by far the easiest one I have to shop for. All my other kids have lists for me. Ugh, the dreaded lists! I have to take these lists and venture out into the malls and various stores to hunt for items on the lists. And they are always too specific. I feel like I'm being sent on a scavenger hunt.
 red Hurley shirt at Tilly's – size 12/14 – not the one with the black writing! white or silver writing only.
Stance socks, size medium – get colors that match my Adidas jacket but not green because that won't go with my shoes, and don't get the flag ones because I already have those.
boots from Steve Madden, size 7.5 but if they don't have that size then get size 8 – black or brown, no fringe. If you can't find them then just get me a gift card.
See what I mean?
So yeah, the three years olds are easy to shop for!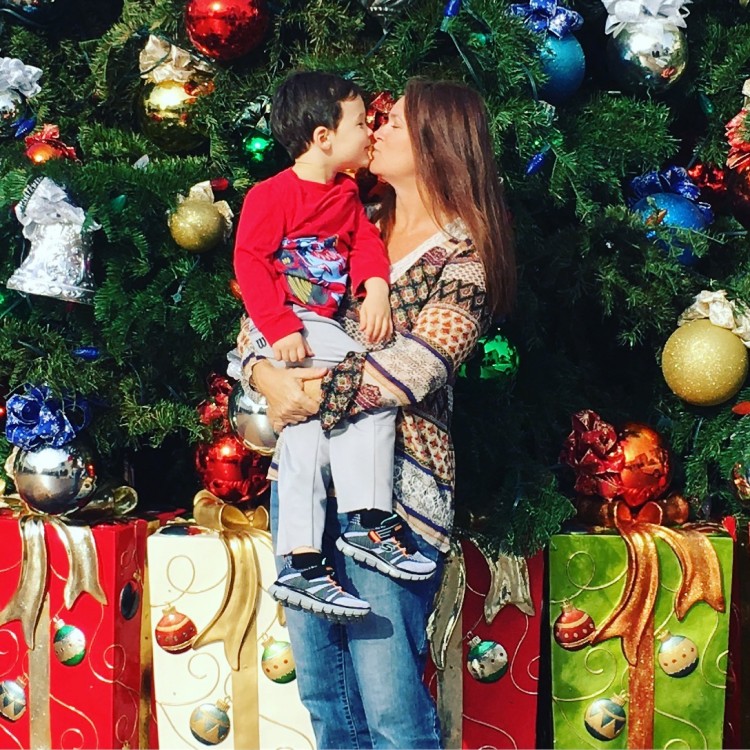 Sometimes I wish they could stay three forever!