I am appreciative about a lot of things in my life. In fact, I actually keep an ongoing list of the things I am thankful for. And not too far down on the list is the fact that we live close to Disneyland. That's right. The Happiest Place on Earth happens to be just a 30-minute drive from our house. How awesome is that!
Our kids grew up going to Disneyland because we always had annual passes. It just made sense for us to have them, since we lived so close. But those days of monthly (sometimes weekly!) family trips to Disneyland are behind us, and have been for a few years now. For one thing, the annual passes keep going up in price every year which has made it completely out of our budget to buy every child in our family, plus Rich and myself, a pass. And the other thing is that almost all of our kids are at the age now where they are so busy with school, sports and social things that to buy a pass for them would be a complete waste of money because they wouldn't have the spare time to use them.
There are two exceptions to this. Alex and Aiden.
Aiden, of course, is not even four years old yet, so he has plenty of spare time for days at Disneyland.  And Alex, even though he is 17.5 years old and is busy with high school and work, enjoys spending time with Aiden and he really wanted an annual pass so that the two of them could go to Disneyland together.
I will admit that the first time he took Aiden to Disneyland – alone and without me – I was sitting at home, nervous as all hell. It was hard to enjoy my break from Aiden because I was worrying about him the entire time. What I worried about the most was that he would get away from Alex in the large Disney crowds and that I would get a phone call that would go something like this…
ALEX: "Mom! Don't freak out, but I can't find Aiden!"
ME: What do you mean you can't find Aidem?!! 
ALEX:  I don't know, I mean, I was checking my texts and he was right next to me and then he just wasn't! I've been looking everywhere! What should I do?
Seriously, I would freak the heck out if I ever got that phone call. Just writing it out right now makes me sweat. I just can't even.
But here's the thing. Alex is an excellent big brother and keeps a hand on Aiden at all times.  And while they are at Disneyland he will send me photos and updates to help ease my mind.
And then an hour later….
And then an hour later…
These two have such a great time together on their Disneyland days! I'm one lucky mama to have such a responsible 17 year old who not only gives his brother wonderful memories but also gives his mom a much needed break!
Alex is not only a sweet, kind, and loving big brother, but he's also got a little bit of handsome in him, too. Check him out in his Junior Prom photos from this past weekend.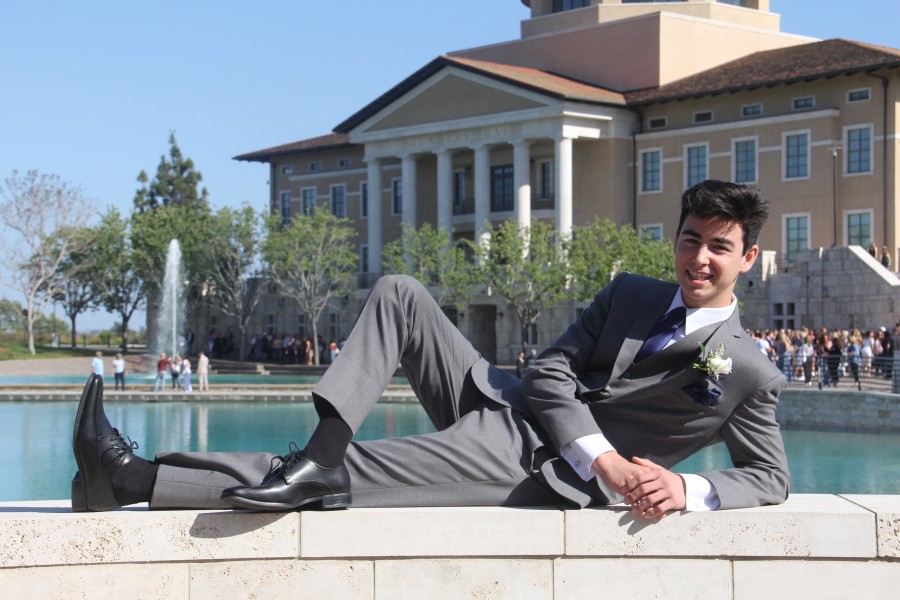 He's so easy to take photos of because he poses however I tell him to. And he's a bit of a ham, which helps.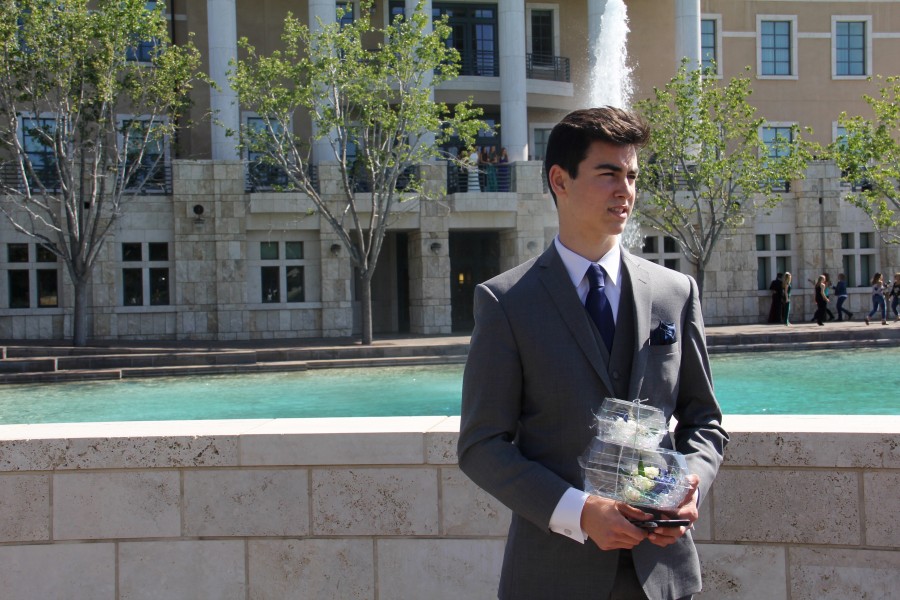 Here he is with his lovely Prom date. They were seriously the best looking couple at the Prom. Well, of course I'm biased, but you know I'm probably right.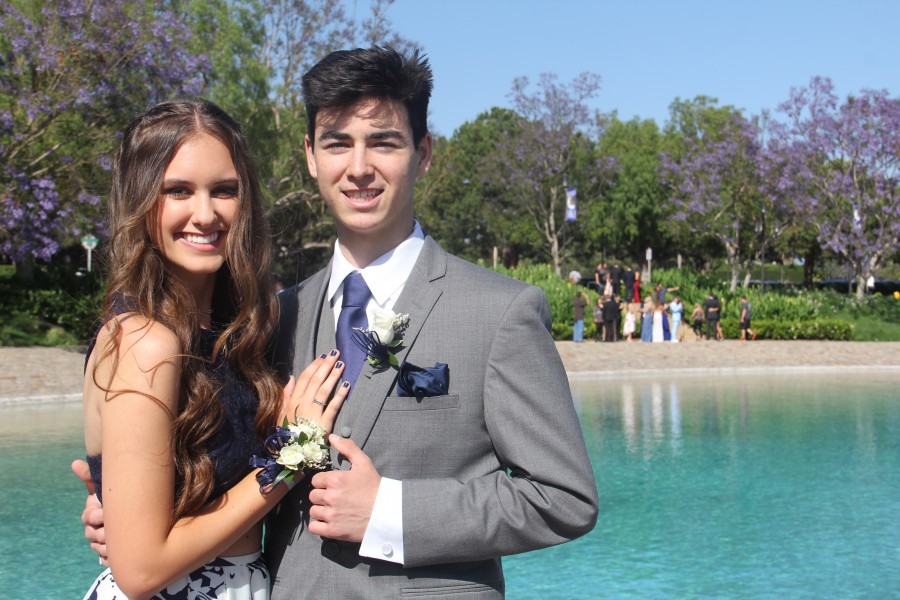 I can't believe this son of mine only has one more year of high school and then he will be an adult and off to college. Where does the time go?!!