Meet Maverick & Maisie
Over the summer, we added on to our family! As if it's not crazy enough here, right? Now add two puppies to the chaos.  I didn't plan on getting two puppies. I went to the breeder knowing that I was coming home with a male puppy. I had it in my mind that I wanted a male dog, so I chose Maverick. I took him home and he was cute and all that, but I couldn't stop thinking about his sister we left behind. She was the last one left of the litter. What if no one picked her? What if she feels bad that I chose Maverick over here? I couldn't sleep.  Those thoughts just kept nagging at me. And so the next day, I made the same 90 minute drive to pick her up. Because you know, one puppy is just not enough crazy for me.
But it was a good decision, because boy do we love our Maisie Girl. She's so sweet!
Having these two puppies is a lot of fun but oh.my.god. they are A LOT of work! It's double the potty training and double the leash training. It's double the chewing on things and running around hyper in the house. It's double the poop! All the  work and chaos is just doubled when you have two. It's crazy! They are crazy. Actually, I am the crazy one for getting two.
The way I chase these two around all day makes me think this must be what it's like to have twins. Well, I've always wanted twins.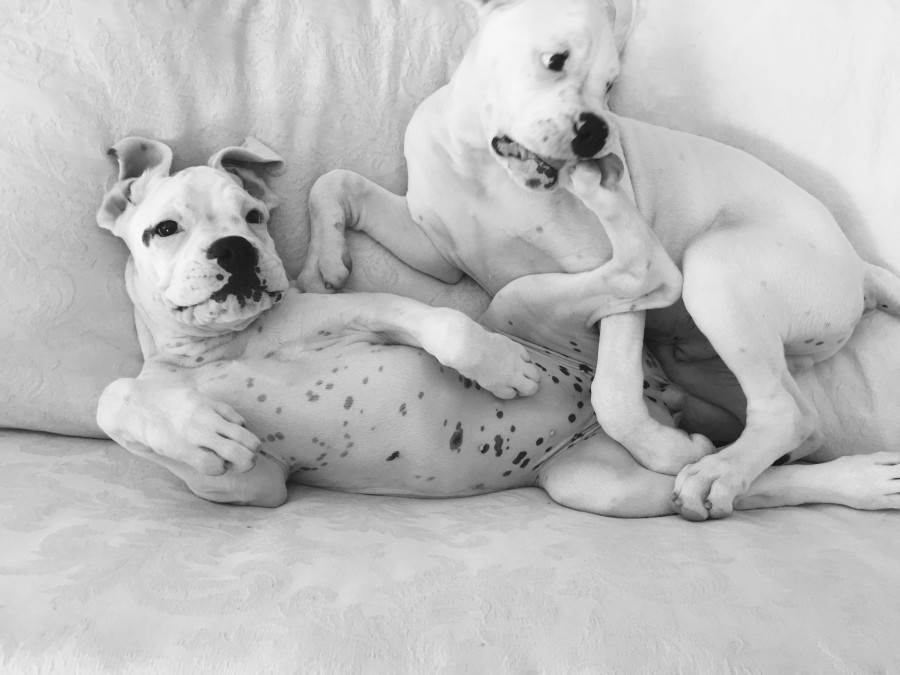 They are white boxers which means 1) they are prone to being deaf (but they aren't! they both have perfect hearing) and 2) they sunburn easily! We have to be careful that they aren't in the sun very often. And that means they are mainly house dogs.
They have taken over our couch.  Which was oh so cute when they were little….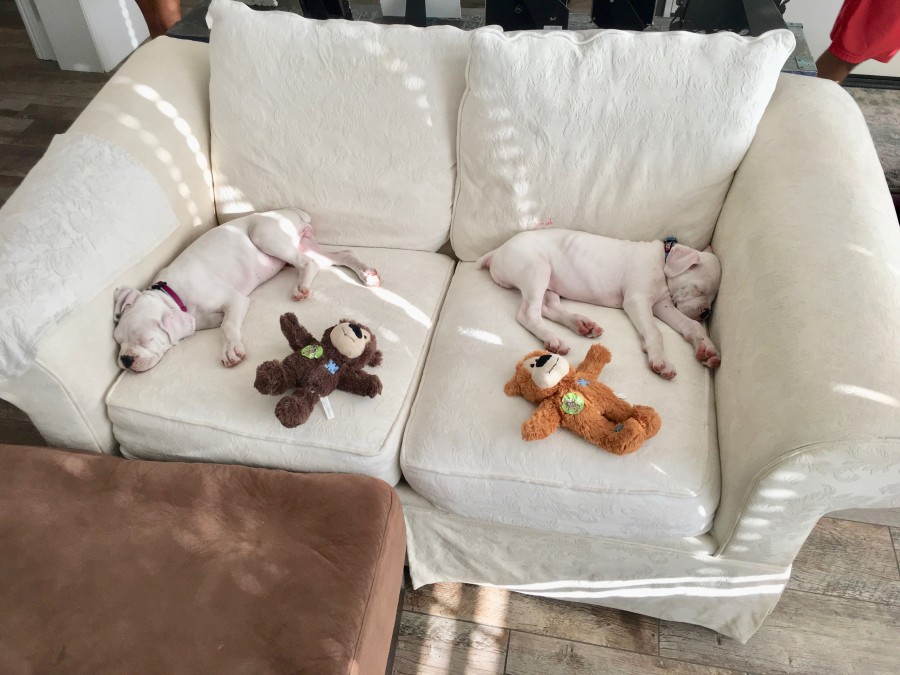 ….but not so cute now that they are six months old!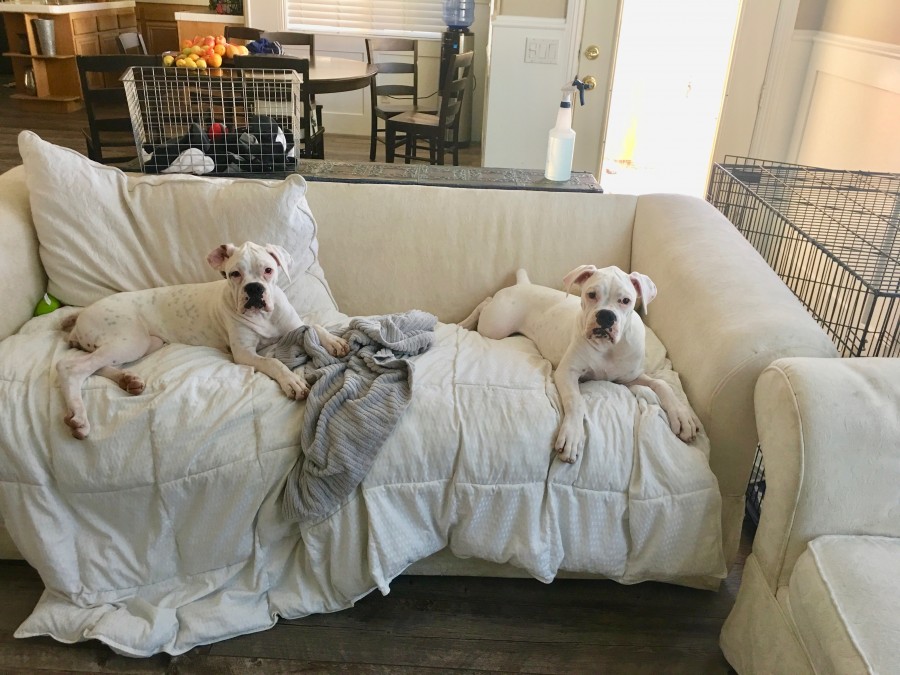 These two are BIG and they are still growing. I'm beginning to think we may never get our couch back!