We have many Christmas decorations for our home, and a few Halloween decorations, too.  But we fall short when it comes to Valentine's Day decorations.  So this week I decided to make a Valentine's Day craft with the kids, one that we could pull out every February to help decorate our home for the "LOVE" holiday.
I had three helpers with this project:  Aislynn, Andrew, and Aria.
We went to the craft store and bought some wooden hearts, sandpaper and paint.  When we got home we started sanding.  It only needed just a bit of sanding to make the surface smooth, so this part didn't take long at all.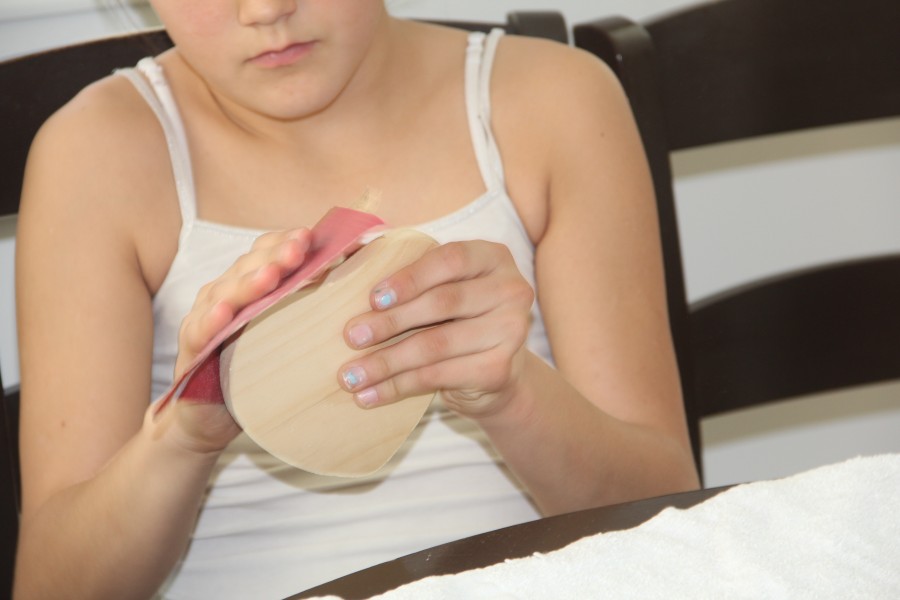 Once the surface and the edges of the hearts were smooth, the kids got busy with the paint.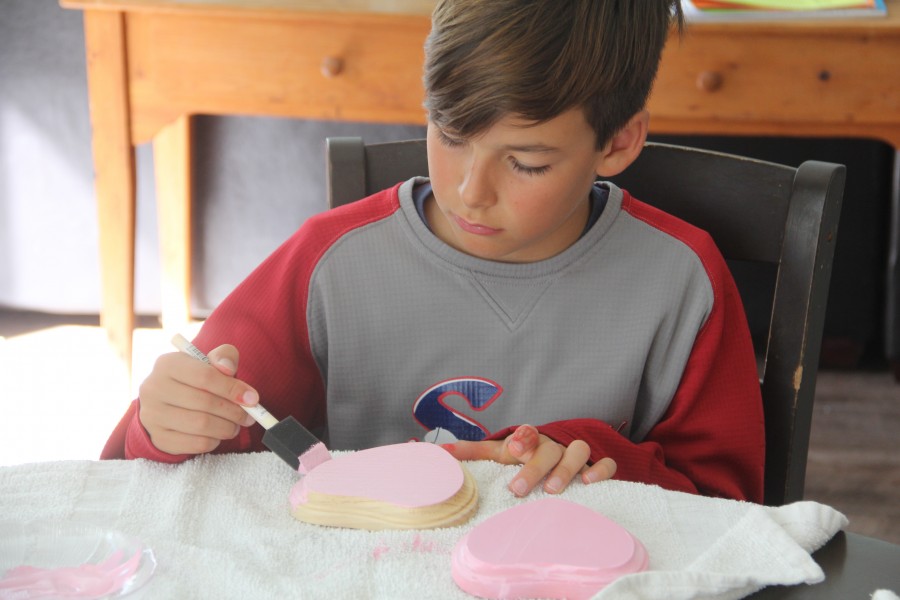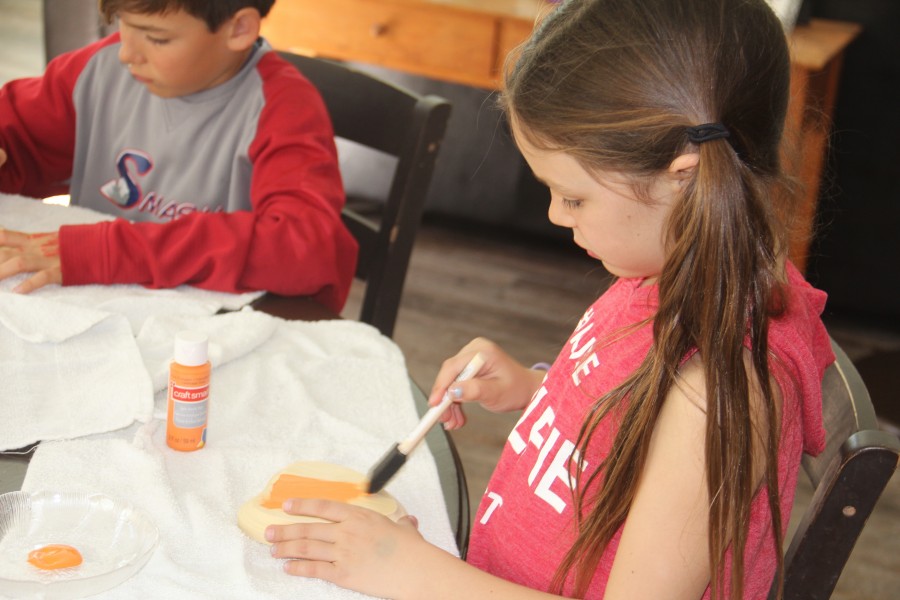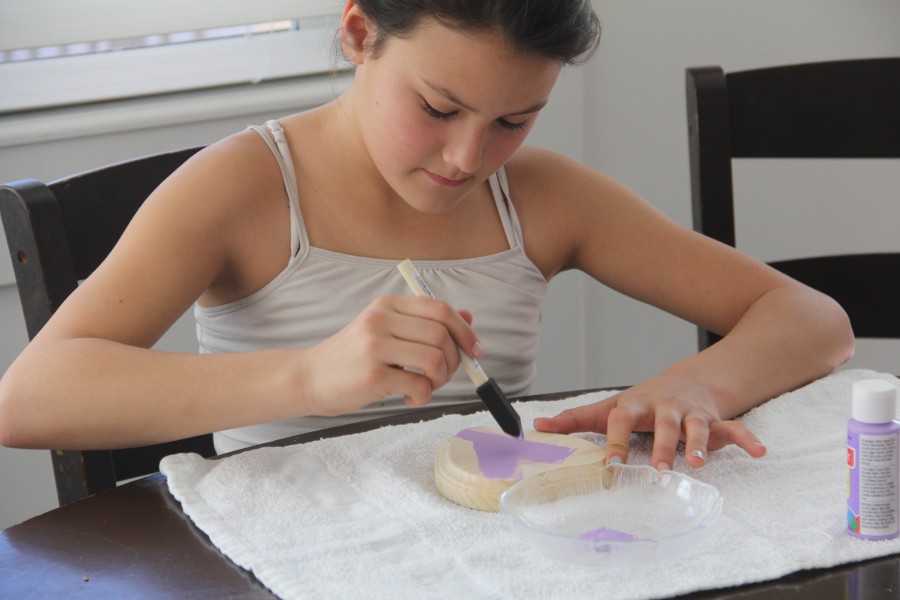 They are supposed to look like the candy hearts that you see during Valentine's Day.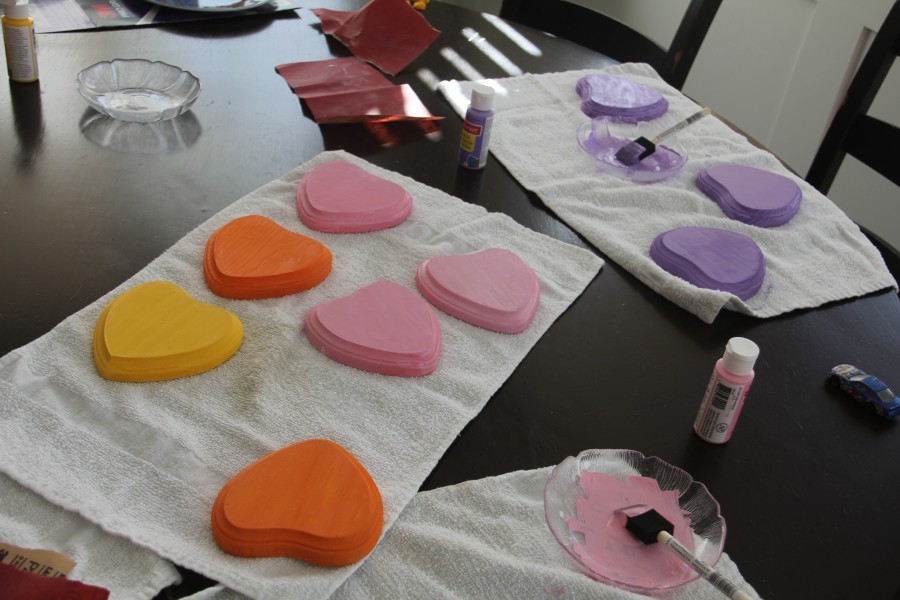 But instead of writing "Be Mine" and "Kiss Me" on them, we wrote each child's name on a heart.  We then glued the hearts to a long strip of fabric ribbon and hung it on the wall in our family room.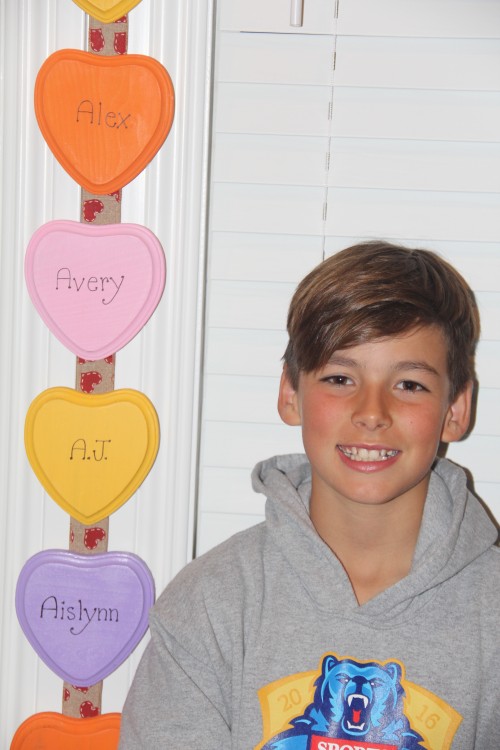 I got this idea from Pinterest.  But the person who made that one must have only had four kids, because it had only four hearts, which made it a super cute wall hanging.    But mine?  Well, it's just a tad bit long, don't you think?  I had a hard time finding a place to display it.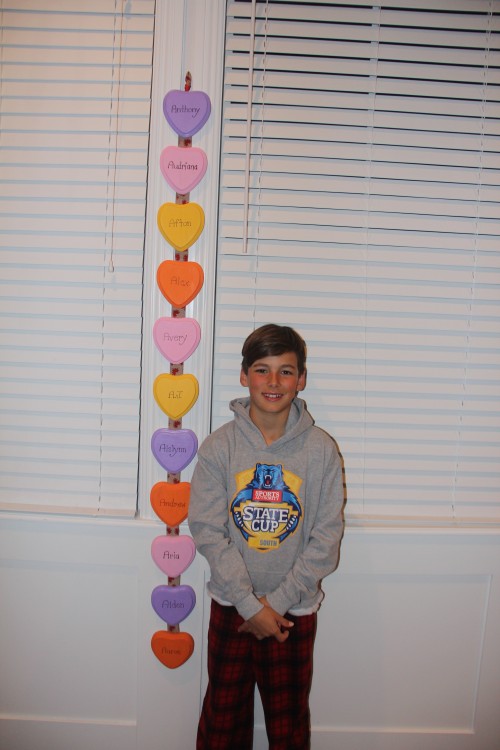 It's long, all right.  But I love it, as it has all eleven of my children's names on it.
Eleven hearts.
It's perfect.